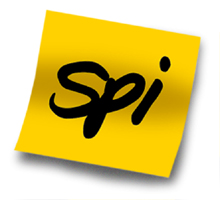 Susan Guy has her masters in Landscape Architecture and Planning and  is recognised nationally and internationally for her pioneering work on community research, consultation, and evaluation. She has over 20 years of  'on the ground' expertise in participatory research design, training, management and facilitation.
She has advised many governmental and public bodies on their approach to consultation and worked with communities across the UK to ensure that they have real say in the issues and services that affect them. She uses robust, innovative, and socially inclusive methods that work in a variety of situations. Rather than using any packaged or labelled approach, she adapts or invents techniques that aim to secure wide-ranging stakeholder participation.
Susan was the Project Manager for Scotland's first Zero Waste Town Project, the Climate Challenge Fund Project Facilitator for the development of Sustaining Dunbar's Local Resilience Action Plan and Belhaven Community Garden and currently a Director of Miixer CIC.

Some of Susan's Participatory Appraisal, Community Mapping and Action Planning, Project Monitoring and Evaluation (PAME) experience:
City of Ottawa Council – Designed and facilitated community action planning for the Ottawa Greenbelt.
National Capital Commission Ottawa – Site supervision of the Museum of Civilization Shoreline restoration Project.
Aberdeen City Council, Scottish Executive& Oscar Faber Ltd. – Participatory mapping and Planning, monitoring and evaluation research for the Aberdeen Sustainable Transportation Study;
Carlisle City Council – Design & facilitation of participatory community action planning  event (re. Evaluation of Single Regeneration Bid);
Cairngorms National Park Authority – Project monitoring and evaluation for the Communications and Capacity Building Study;
City of Edinburgh Council – Designed and trained Council Staff in Community Mapping and Action Planning for Clean Edinburgh 2000 participatory litter appraisals mapping and evaluation of Clean Edinburgh 2000 programme.
City of Edinburgh Council – Participatory Appraisal and Evaluation of The Sporting Chance Programme;
City of Ottawa, Canada – 1995 Designed Community Mapping, appraisal, planning, monitoring and evaluation process, trained staff, facilitated pilot workshops for the development of City of Ottawa Greenway Management Plan;
Craigmillar Capacity Building Project and Craigmillar Council – PAME process design, training and facilitation for the evaluation of draft plans for the future of Craigmillar. Craigmillar Learning for Community Participation and Action report;
Cumbria County Council – Training staff in Participatory Mapping and Action Planning for Local Agenda 21 processes;
Danny Morrison Men's Health Project, Drumchapel – PAME workshop for institutional change;
Dunbar Community Development Company – Designed and trained local people in Community Mapping and Action Planning – SCARF funded project.
Durham County Council – PAME of Services and Provisions for Young People in Stanley, Durham;
Dundee City Council – PAME Training officials for and management of community consultation Dundee City Council, Scotland, Council Minutes;
East Lothian Council – Consultation, mapping, monitoring and evaluation for the development of East Lothian Shoreline Management Plan Scottish Coastal Forum: Current ICZM initiatives: Spring 2004;
East Lothian Council – development of Parent Involvement in Education Strategy;
East Lothain Council – Community Consultation for Dunbar Primary new school design
East Lothian Council – Community Mapping Core Paths Plan Consultation
Edinburgh Greenbelt Trust – Participatory Evaluation of draft plans for the regeneration of Mavisbank;
Fife Council – PAME of Services and Provisions for Young People in Leslie;
Highland Council – 2003 Community Mapping and PAME training of council staff and local people for the development of Local Community Plans;
Future Proof – Design and Facilitation of "How Reslient are we in East Lothian" and Strategic Planning for Local Resilience Workshop.
Lennoxtown Initiatives – Designed Community Mapping and training for Lenoxtown Initiative SCARF funded project see http://www.communitiesscotland.gov.uk/…/rics_011982.hcsp
North Lanarkshire Council – PAME Training and led local facilitation teams for various projects throughout North Lanarkshire;REPORT In
Marine Stewardship Council – PAME Training for MSC Auditors
Perth and Kinross Council – Technical advice for a Participatory Fuel Services appraisal and impact evaluation;
Perth & Kinross Countryside Trust – PAME training for officials and councillor for and management of Blairgowrie path network community consultation;
Royal Society for the Protection of Birds (UK and International) – PAME training for project staff;
Rural Action (England) – Regional PAME training workshops for Parish Councillors, council officials and NGO staff;
Scottish Natural Heritage – Developed Community Mapping and PAME
Strategies and Training Plans for Scottish Natural Heritages' Area SCOTTISH NATURAL HERITAGE and Sustainability Project in the Highlands and Islands; CMNPSG 4-3 Concerns about National Parks – a brief review of …
Scottish Rural Development Forestry Programme – Designed and facilitated PAME events throughout Scotland 1997 – rdfn20b: Rural Development Forestry in Scotland
Solway Firth Partnership – Designed Participatory Mapping process and PAME training for Partnership members and facilitated participatory regional workshops;
South Ayrshire Council – PAME training for project staff Draft Core Path Plan.
Sustaining Dunbar – Community Engagement Strategy Design and Delivery for the Development of Local Resilience Action Plans.
Sustaining Dunbar – Local Bakery Needs Assessment.
Sustaining Dunbar – Design and Delivery of The Neighbours Together Project
VETAID and Brooks Hospital for Animals – trained vets and local people in Egypt to consult farmers and local vets to carry out an animal health needs assessment.
Susan Guy Croal can be contacted about training in participatory approaches and tools for carrying out assessments by email: spiparticipatoryinitiatives@gmail.com