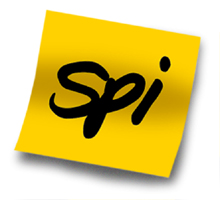 Andy is an internationally recognised professional with extensive practical and high level  experience of using participatory consultation and facilitation methods, and in making planning and assessment processes and decisions democratic, inclusive and transparent.[/note]
Participatory multi-stakeholder consultation process and event design: for non-government clients in Albania, England, Republic of Ireland, Japan, Scotland, Northern Ireland, Poland, Sierra Leone, Somalia, Tanzania,  Uganda, Vietnam and Wales; for government clients in Albania, Cameroon, England,  Ghana, Guyana, Ireland, Lebanon, Scotland, Sri Lanka, Sierra Leone, Uganda, Tanzania and Zambia, Vietnam and Wales; for private sector clients in Albania, Austria, Italy, Scotland, New Zealand, Wales.
Event/process facilitation: designed and neutrally facilitated over 70 local, national and international conferences, workshops, meetings and seminars – covering a wide spectrum of sectors/subjects: forestry, agriculture, health, social/community development, river estuary management, fisheries, marketing, energy, transport, protected areas and tourism.
Multi-level working: worked with and for an extensive range of instititions, including international official organisations (e.g. UN, FAO, World Bank), private sector companies, government departments/agencies, local authorities, international, national and local NGOs, universities and community groups.
Natural resources sector experience: 25+ years practical experience working in rural development and natural resources management, policy and institutional development for international agencies, national governments, local authorities, NGOs and the private sector. African, Asian and global perspectives on all dimensions of natural resource-based rural/local development, especially with regard to participatory information systems, environmental and social assessments, support to small and medium enterprises (SMEs), poverty reduction and climate change.
Leadership, Management & Coordination and project implementation: Successful leader and coordinator of international, national and local programmes and initiatives in both formal (institutional) and informal (network) settings. Provided strategic direction and coordination of a national participatory rural development forestry programme for a Scottish NGO partnership.  Manager of IUCN Lao national programme team and line manager of staff in VSO, FAO and DFID.  Managing Director/partner of several small businesses. Team Leader of various consultancies and lead trainer and facilitator of 200+ events.
Training & Capacity Building: designed and delivered capacity building training at over 120 local, national and international events.
Working internationally: countries worked in: Albania, Austria, Barbados, Cameroon, Canada,  DRC, England,  Fiji , Gabon, Ghana, Grenada, Guyana, Ireland,  India, Indonesia, Italy, Japan, Kenya, Kiribati, Lao PDR, Lebanon, Liberia, Nepal, Nigeria, Philippines,  Poland, St. Vincent and the Grenadines,  Serbia,  Sierra Leone,  Sri Lanka, Slovenia, Solomon Islands, Somalia,  Switzerland, Tanzania, Thailand, Timor Leste, Trinidad & Tobago, Tunisia, Uganda, UK, Vanuatu, Vietnam and Zambia.
Andy Inglis can be contacted about training in participatory approaches and tools for carrying out assessments by email: spiparticipatoryinitiatives@gmail.com